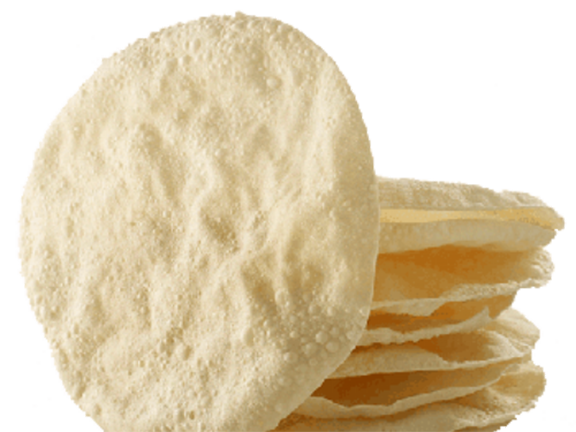 ---
Onion Bhaji (V)
Fresh onions deep fried , mildly spiced
Samosa
Crispy pastry triangles filled with vegetables or meat
Tandoori Chicken
on the bone, marinated in special spices then cooked in the clay oven.
Tikka
Diced chicken or lamb marinated in mild spices
Sheek Kebab
lamb minced with onions, special herbs and spices
King Prawn Butterfly
Spiced & coated in bread crumbs and fried
Prawn Puree
Lightly spiced shrimps tossed briskly with shredded ginger, garlic and spring onions, garnished with tomatoes and fresh coriander
Chicken Chat
Cooked with chat masala & served on puffy bread
Aloo Chana Chat (V)
Chickpeas and potatoes in tasty sauce, served with poori
Mixed Starter
Onion bhaji, sheek kebab, chicken tikka and lamb tikka
Garlic King Prawn
Sauteed in garlic butter with tangy creamy sauce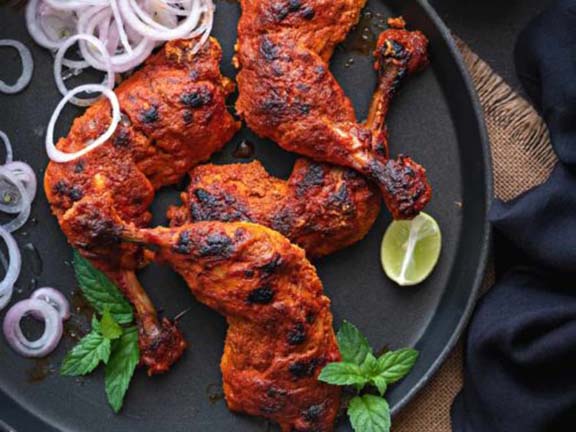 All tandoori dishes are barbecued over charcoal in our special tandoori (Clay oven)
---
Tandoori Chicken
Marinated in spices then cooked in the clay oven
Tandoori Mixed Grill (With Naan)
Pieces of tandoori chicken , chicken tikka, lamb tikka and sheek kebab
Shashlick
with onions, capsicum and tomatoes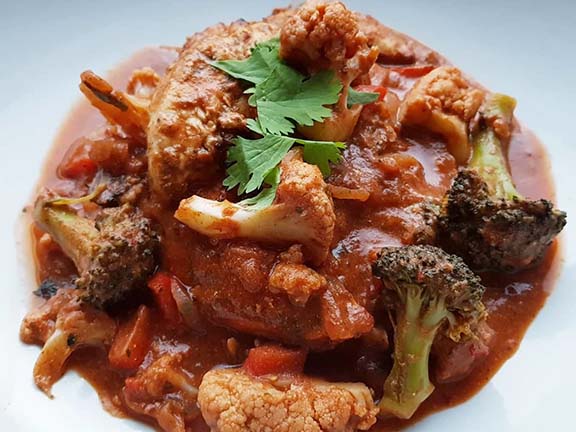 ---
Chicken Dhakeshwari (Nut)
Chicken marinated in herbs and spices, cooked with sliced mango garnished with mango pulp, ground almonds and ghee, very mild and creamy.
Rajothi
Spiced with tomatoes , green peppers and garam masala garnished with garlic, butter mushrooms.
Chicken Tikka Chili Masala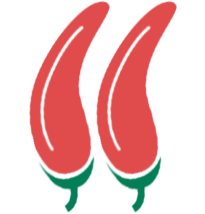 Cubes chicken tikka cooked with green chili with especial masala sauce.
Duck Xacuti (Pronounced Shakooti)
Supreme breast of barbary duck in a full flavoured masala . Roastedstir aniseed, avantri, fenugreek, red goan chillies, coconut and cinnamon all contribute to the stunning flavor of this regional dish garlic rice recommended to accompany this dish.
Goan Duck Masala (Nut)
Supreme breast of barbary duckin a full flavoured masala and roasted in tandoor. Traditional goan masala
Achari Jolpa
Tender lamb marinated and broiled then tossed in the pan with peppers, tomatoes ,coriander , indian achar and olives.
Goan Lamb Shank
a superb cut of lamb given the traditional goan treatment , full of flavor, spiced with onions , tomato and coriander , not to be missed
Sweet Chilli Lamb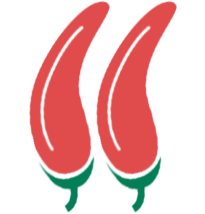 Stewed lamb marinated in a blend of fresh ginger and garlic, cooked in a selection of ground spices and sweet chillies
Nepal Chicken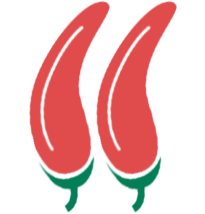 Tandoori chicken on the bone, hot and spicy with a rice garlic flavuor
Tandoori Mirch Masala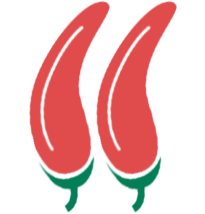 very hot chicken or lamb fried with onion and naga chilli
King Prawn (Nepalese)
Barbecued tandoori king prawns lightly spiced with ginger and garlic, served in a medium spicy sauce.
Lamb Garka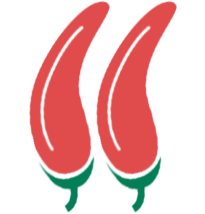 Lamb tikka cooked with finely sliced ginger and green chillies, flavoured with cardamom and turmeric.
Rara Special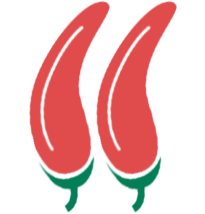 Tender pieces of chicken or lamb tikka cooked with chopped onions, green chillies, tomatoes a slightly hot curry, highly recommended to those who enjoy real culinary cuisine.
Aloo Gosth
Tender pieces of lamb cooked with roasted pototoes, delicious and memorable dish.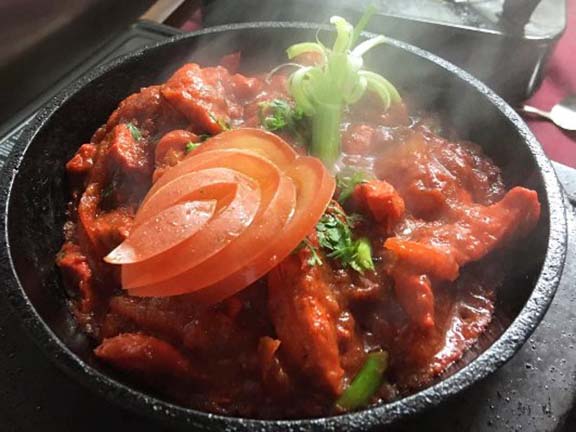 ---
Chicken Tikka Masala (Nut)
Every body's favourite , cooked in mild delicately spiced , creamy yoghurt sauce.
Capsilla Chicken
Tandoori chicken off the bone in a medium to mild sauce with slices of green peppers and onions gamished with mushrooms and egg
Chicken Tikka Korai
The real balti dish, cooked with fried onions and green peppers in a moist sauce.
Chicken Chili Fry
Chicken Tikka cooked with fresh green chilli, sliced onions and subtle spices
Chicken Bhartha
Chicken cooked with fenugreek, garlic, dry mint, coriander and cardamom.
Butter Chicken (Nut)
Traditional chicken cooked off the bone in a mild, buttery cream sauce.
Kaliya Murg Mild (Nut)
Chicken cooked in a almond sauce with spinach.
Red Lamb Lemon Grass
Sweet and sour red lamb curry, flavoured with lemon grass and shrimp paste
Chicken Chettinand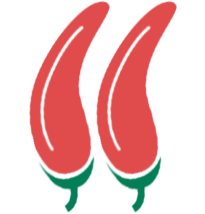 Chicken in a hot sauce of ginger , garlic, tomatoes, onions and coconut delicacy of the chettin and homes in madras
Niligiri Lamb
Tender pieces of lamb yield toa secret coriander and mint maribade to make a succulent, delicious and memorable dish.
Caldine Green Fish Curry
Bangladeshi boneless fish, an aristocratic maritime dish of fish with jeera, tamarind and coriander combined in to a spicy piquant.
Passanda (Nut)
Cooked with fresh cream , yoghurt , mixed ground cashew nut and mild spices.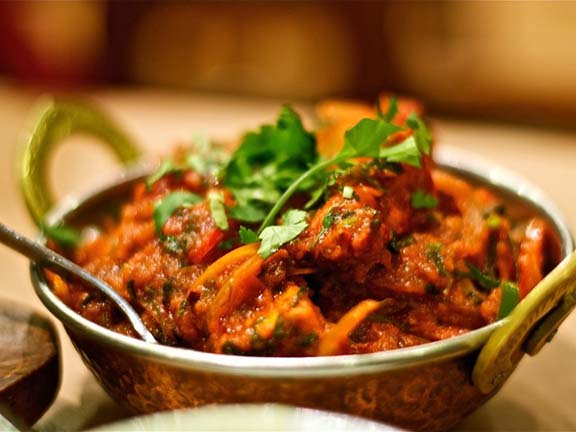 Cooked with fresh coriander, fenugreek in a rice aromatic sauce made with onions, tomatoes served in iron cast pan known as balti. All balti dishes are served with Naan.
---
Milaad Special Balti
Cooked with chicken, lamb and prawn .
Tandoori King Prawn Balti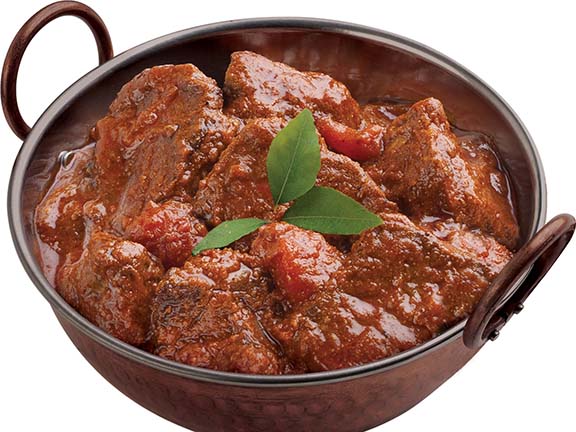 ---
Madras / Vindaloo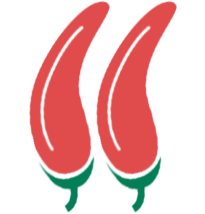 Cooked in garlic and lemon juice (hot / very hot)
Additional Options:
Flavor: Hot/Very Hot
Korma (Nut)
a very mild dish cooked in coconut cream and butter
Dansak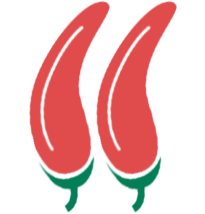 Prepared with lentils, fresh coriander , lemon and aromatic spices, producing distinctive flavour , hot, sweet and sour
Rogon Josh
Spiced with capsicum, onion and herbs
Bhuna
Medium moist cooked with tomatoes and onions
Saag
Cooked with spinach, spring onions and lightly flavoured garlic
Jalfrezi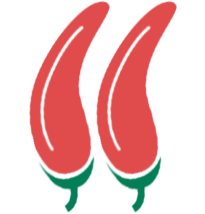 Cooked with green chillies , fried onions and green peppers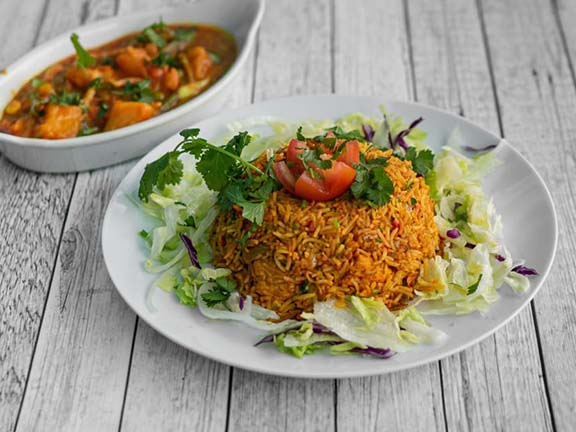 Lightly spiced and cooked together with basmati rice and served with a vegetable curry
---
Milaad Special Biryani
Cooked with chicken , lamb and prawn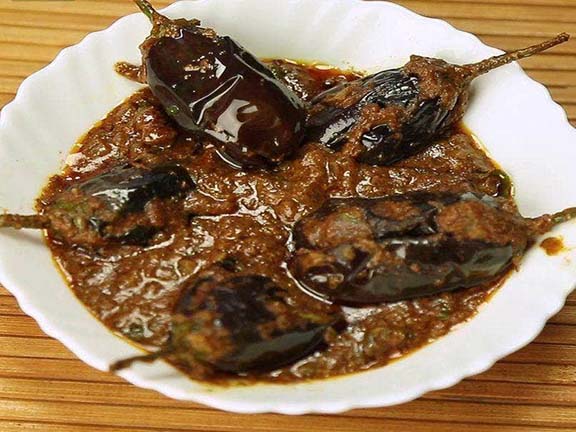 ---
Begun Masala
Roasted aubergine stuffed with chopped tomatoes, chopped vegetables, medium spiced
Subzi Kofta
Spicy chopped vegetables coated in flour and cooked in a medium sweet sauce
Rajma Maahn
Vegetables with lentils , stir - fried in a medium hot sauce
Kofta Nazakat
Vegetables and cottage cheese dumpling served in cashewnuts and onion gravy smothered with cream and butter
Chana Sag
Chick peas and spinach
Vegetable Dansak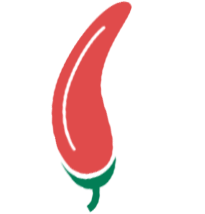 hot, sweet and sour dish
Vegetable Jalfrezi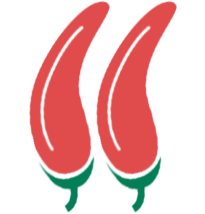 Cooked with green chilies fried onions and green peppers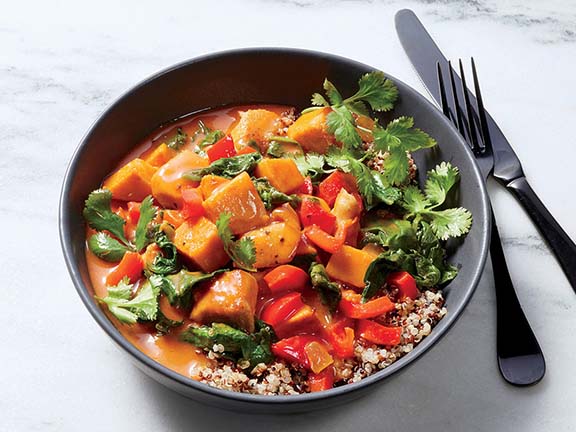 ---
Bhindi Bhaji
Ladies finger
Saag Aloo
spinach and potatoes
Aloo Gobi
potato and cauliflower
Saag Paneer
Cottage Cheese and spinach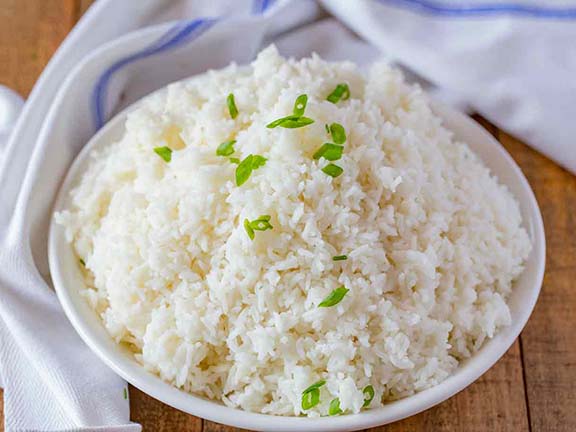 ---
Special Pilau
egg and peas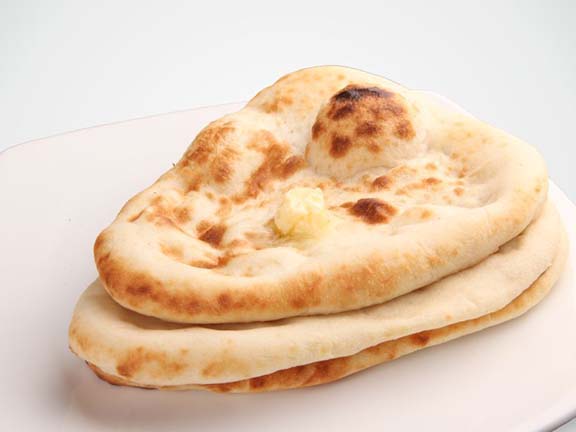 ---
Peshwari Naan
with fruit filling
Keema Naan
filled with mince meat
Raitha
yoghurt with cucumber, tomatoes and coriander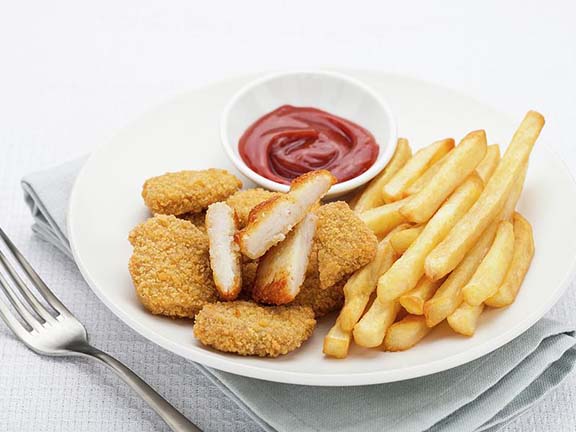 ---